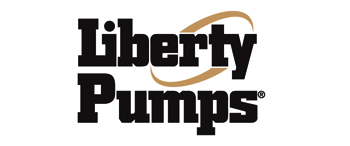 Liberty Pumps
De Ruiter Electric Motor Company offers Liberty Pumps products, service and repair in Miami, Fort Lauderdale, Palm Beach and the Caribbean.
Liberty Pumps, a major United States manufacturer of sump pumps, designs their products for wastewater and ground water removal in both commercial and residential situations. They aim to develop innovative, high quality products, provide exceptional service, and build long-term relationships with their customers.
As an ISO 9001 certified pump manufacturer, Liberty Pumps is required to demonstrate that they are building a management system that achieves customer satisfaction and operational quality goals for their products. The Bureau Veritas Quality International performs a regular external audit of Liberty sump pumps quality system in order to ensure that their products are always at or above international standards.
According to their quality policy, Liberty Pumps is firmly committed to continuing innovation and advancements in the manufacturing, design, delivery, support, and marketing for all of their products.
Some of the many products Liberty Pumps provides include, but are not limited to, Liberty sewage pumps, sump pumps, drain pumps, Liberty grinder pumps, effluent pumps, pump accessories, and even sewage packages that are pre-assembled and complete. This means that Liberty Pumps has one of the broadest varieties of water pump products on the market.
Liberty Pumps, based out of Bergen, New York, not only provides water pumps for all residential or commercial applications, but also provides repair services for those who purchase their products.
As an ESOP company, a firm owned and operated by family and employees, Liberty Pumps provides stock ownership as one of the many benefits available to its employees.
Professional contractors and plumbers all around the world regularly count on Liberty Pumps because of their huge network of pump distributers and plumbing wholesalers that distribute their products.