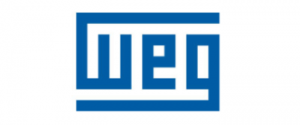 Dade Pump and Supply Company, DBA De Ruiter Electric Motor Company, offers WEG products, service and repair in Miami, Fort Lauderdale, Palm Beach and the Caribbean.
WEG is a global provider of state-of-the art generators, transformers, panels, controls, soft starters, variable frequency drives and electric motors. Since 1961, WEG has delivered global solutions in industrial technologies and is the largest industrial electric motor manufacturer in the Americas, producing 21 million units annually. WEG is committed to growth on a global scale and has an integrated product line that expands to industrial products that exhibit exceptional craftsmanship and long-range use.
Dade Pump is proud to support the innovative solutions from WEG that support:
Energy
Energy Efficiency
Farming and Agriculture
Mining
Sugar and Ethanol
The Steel Industry
Water
Pulp and Paper
Oil and Gas
Marine
Electric Mobility
WEG is committed to quality, innovation and global solutions from the manufacturing and engineering stage to final completion. Boasting a full range of IEC/NEMA global certifications and a comprehensive line of motors featuring low, medium and high voltage, WEG is able to supply custom motors to meet the needs of our clients.
With a renewed focus on green initiatives, WEG is proud to have adopted a company-wide implementation of practices that include the use of green chemicals, elimination of polystyrene (Styrofoam) cups, a company-wide recycling program and an energy management system for overall energy efficiency.
Check out our full selection of WEG products to see which accessories and motors will meet and exceed your needs. As an innovator in the industry, WEG is adding new technologies and products on a regular basis to enhance their product line. Stay up to date with the selection of motors, transformers, generators and more, available from WEG and proudly distributed by Dade Pump.