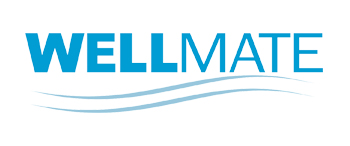 De Ruiter Electric Motor Company offers Wellmate products, service and repair in Miami, Fort Lauderdale, Palm Beach and the Caribbean.
Wellmate, a Pentair brand, is well known for their composite storage tanks, some of the best on the market and the number one choice for both residential and commercial purposes. Even though these tanks do not contain any steel, they outperform steel tanks. Their biggest advantage over a steel tank is that they do not rust, but there are other advantages as well.
The fiberglass Wellmate tank doesn't require much maintenance. The absence of steel eliminates problems associated with cleaning the tank and the monitoring it requires. The epoxy resin used on the outer shell prevents these tanks from denting. The paint on Wellmate pressure tanks does not scratch or chip, further reducing maintenance. These tanks will look as good in five years as they do when you buy them.
These tanks also do not weigh as much as steel tanks, weighing only about half the weight of a traditional steel tank. This means they are a lot easier and cheaper to install. Some customers may install these tanks themselves. These tanks are, also, 100 percent lead-free, which means you won't get unwelcome elements or chemicals in the water stored in these tanks.
One of the reasons Wellmate is such an instantly recognizable name is because of the quality they have provided to customers over the years. Well Mate water system pressure tanks are the most consumer friendly tanks on the market.